Having a good sense of style and the confidence from feeling great in what you're wearing are two keys to excelling in softball. What you wear to softball practice really matters in how much you learn this beautiful game.
You'll need to equip yourself with breathable fabric protective gear that fits your role. It's important to remember that softball is a physical and fast game, so you'll need gear to keep up with that.
Wearing clothes made for rough play is a good idea during softball practice. Softball outfits and gear are reinforced with stitching in high-wear areas to prevent tears during games and workouts. You should wear compression gear, sliding shorts, and cleats to training.
Your clothing should feature moisture management so that you may stay dry and comfortable during practice. In addition to being lightweight, the fabric should be breathable because softball practices tend to be warm.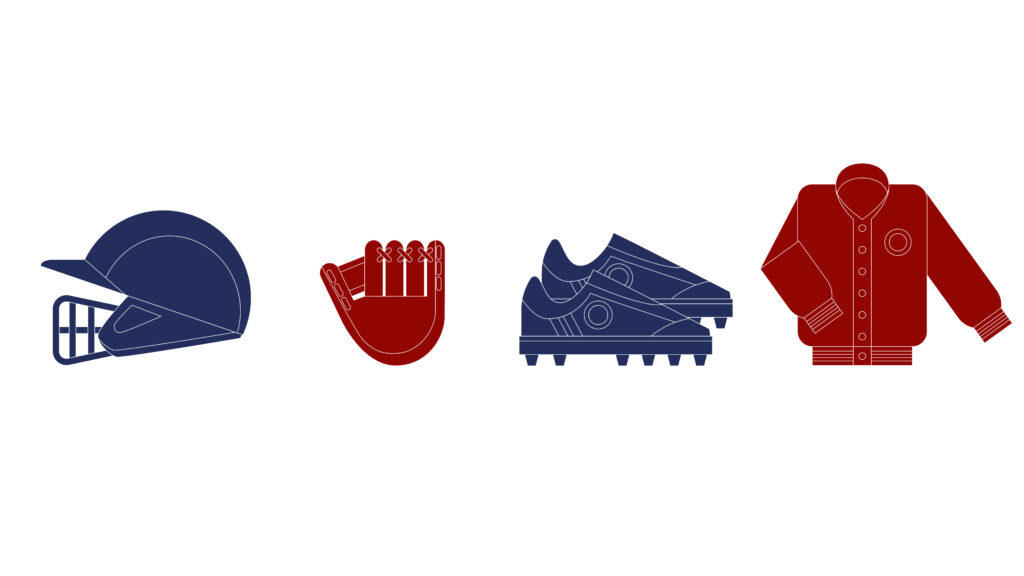 Here's the essential things to get wear to softball practice
Sliders
Protect yourself with these compression shorts while sprinting, running bases, or making a diving play. Softball players make use of sliders to prevent potential injuries.
They should be a great fit because they are worn beneath your shorts. Since they feature padding for protection, they shouldn't be too big and bulky so that you will feel comfortable wearing them for a long period.
Although most sliders aren't particularly expensive, it's still a good idea to invest in high-quality models for the reasons mentioned above.
Sports bra
Wearing the proper bra is essential for any sport. Running and jumping is made easier with a sports bra's assistance.
You need to make sure you have the right bra for all the running around you'll be doing during softball practice if you want to give it your all and improve your softball game.
The most important thing too. Remember that not every sports bra has the same size. To varying degrees, different people and things can help.
You should try on various designs and sizes before settling on one that fits properly, is supportive, and offers enough movement. Softball practice confidence can be boosted with the correct sports bra.
Softball pants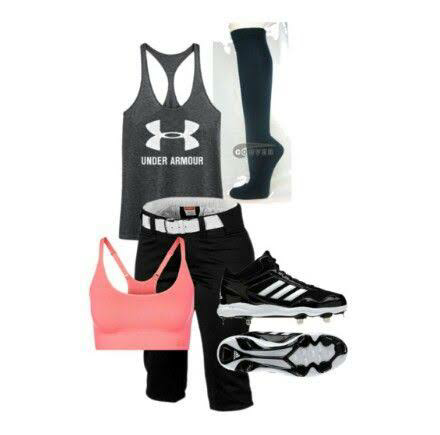 Softball pants help players make good runs and make sliding easy. There are multiple softball pants sizes built to last, so you may wear them throughout the entire season.
Covering your legs, having a snug fit, and feeling comfortable are all important factors in choosing the right pants for softball practice.
Pants come in a range of lengths, from three-quarter to full-length pants. Shorts are not a good choice for practicing. Wearing shorts would leave your legs unprotected and vulnerable to injury when you slide into bases and dive for balls in the outfield.
Wearing softball pants protects your legs from getting scraped up as you dive and slide. They're lightweight and protective without sacrificing breathability. Lightweight pants are ideal for softball, so you can move freely during training.
Ventilation is a key feature of some softball pants, which is especially helpful in hot weather. Sometimes the knees are double-layered with reinforcement to keep them safe on slides.
Softball Shirt
Choose whichever shirt makes you feel most comfortable, from long-sleeved shirts to sleeveless shirts. Finding the one that best suits your needs and preferences is all that's required.
Catchers and other players who value their chests might consider wearing chest guard shirts. If it's your first time playing fast pitch, this is the shirt you wear. Soft, flexible pads form the protecting outer shell of a chest guard shirt.
Compression-fit fabric is used to create this style of softball shirt, making it both comfortable and mobile. Additionally, some of these garments are moisture-wicking so that you won't overheat as much during your workout.
There are sports shirts, which are more expensive than regular shirts but are made to keep you dry during practice and games, so if you are in a position to purchase one, we advise you to do so.
That's crucial when putting in long hours of practice during the hot summer, when sweating excessively can seriously interfere with concentration.
However, a long-sleeved shirt is more practical on a cold day because of its extra warmth.
Softball Socks
Wearing socks to your first softball session will make you look more professional. When choosing practice socks, find a balance between a snug fit and a loose one; loose socks can be distracting. In addition, they shouldn't be so baggy that you must constantly pull them up, and they should reach at least to your knees.
Socks, like sliders, are an item of clothing that can prevent scrapes and bruises to the legs while sliding.
Knee-high socks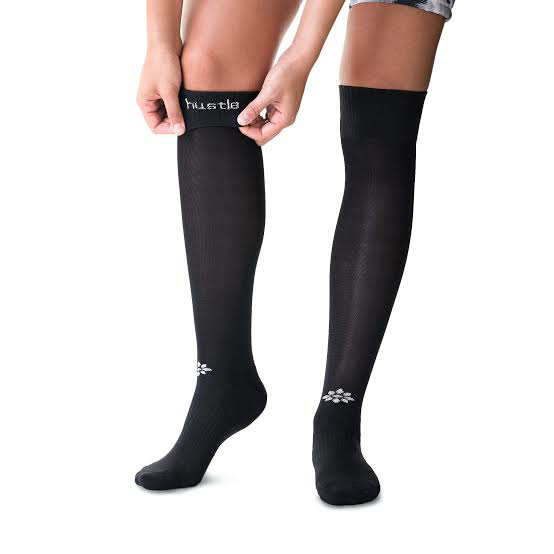 Wear knee-high socks to softball practice. Socks range in length, from those that end at the knee to those that go down to the lower thighs.
Socks designed for softball are reinforced to prevent scrapes and bruises on the legs. Practice socks for softball should be well-made and supportive. They should be snug but not overly constricting.
Ensure that your socks do not restrict blood flow. However, they shouldn't be so tight that you must keep pulling them up during drills.
Cleats
Cleats are a type of spiked tennis shoe. The spikes improve your grip on the ground. They're lightweight and tough so that you can concentrate on your game during practice.
Always go for comfort and support when purchasing cleats. Cleats with Velcro or a spot to tuck the laces are preferable. There's no need for this. However, it helps while diving for a ball or jogging the bases.
Hand Warmers Help
When it's cold outside, many athletes utilize hand warmers in practice. Most softball players will have one hand in their back pocket during the colder innings so that they may access one of these tiny sacs. Bring a box of these along if you play softball in the winter.
Batting gloves
When practicing your swing, keeping your hands safe from injury is important with a good pair of batting gloves. When at the plate, you can rely on the comfort, grip, and support they offer.
Choose batting gloves that are designed for your gender. The strap should be removable and adjustable. This way, you can rest assured that they will fit snugly yet pleasantly.
The leather used in making batting gloves is thin and supple, so the player may keep a firm grip on the bat without sacrificing comfort. Since they are stretchy, you won't have to worry about feeling confined while at bat.
Knee pads
Sliders don't offer any protection for the knees, and softball pants might not be sturdy enough. Having the added safety of knee pads can give you peace of mind while diving for a ball and increase your chances of making a save.
Now that you have read this, you will be prepared with the proper softball equipment and clothing for your next practice. You need durable clothes to ensure that everything fits well and makes you feel comfortable so you can play to the best of your skills.
You can relax more about wearing protective gear when playing slow-pitch softball. However, if you play fastpitch softball or have a history of injuries, protective gear can help you keep your balance and avoid being hit by pitches traveling as fast as 60 miles per hour.
If you're worried about leaving something at home for the practice, we recommend making a list of everything you plan to bring and checking items off as you pack your bag.